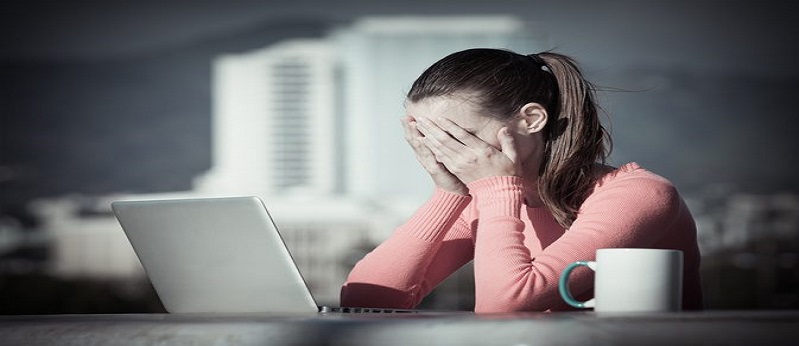 06
Mar
Astrological Remedies for Depression
Posted by admin
Depression is a very commonly occurring phenomenon nowadays. Almost one or the other person we see in our daily life is seen to suffer from depression all due to the fact that he or she might be stressed due to some personal reason or any other issue. This is one thing that should not be taken lightly as when it goes beyond its bounds, the person reeling under it may take a step that his or her family members may repent. Hence it is very important that depression is treated well in advance before it starts showing any unfavorable impact on the person concerned.
Astrology is one art that has a great cure for depression and the best part about astrology is that there are no side-effects as well. Let us see how astrology can cure a person suffering from depression:
1. The Moon is said to control our minds and also our emotions. It is said that a person suffers from depression or any other mental problem when his or her moon is badly placed or is weak. To solve this, the person should make his or her moon strong by drinking water in a silver glass. Moon is the significator of water and so water can be the best cure to make its significator strong. The person should consume a lot of water and only in a silver glass.
2. You should worship Lord Shiva or offer water to Shivalinga for getting good results.
3. Keeping fast on Mondays has also shown very good results in taking out a person from depression.
4. A very effective treatment of depression is the person wearing silver ornaments. You can go in for any silver ornament, be it a ring or a bracelet. You can wear a silver chain as well but make sure to wear it in your right hand. Also, it should be jointless and should be worn only on a Monday.
5. As per Hindu beliefs, Lord Shiva is said to be associated with the moon so praying to Lord Shiva by reciting the mantra "Om namah shivaya" or any other mantra related to him 108 times during the day is known to have yielded great outcomes. For those who cannot recite the mantra can read "shiva chalisa" and see a major change within them. Worshipping Lord Shiva with complete trust and faith is known to improve life and destiny.
These are some great tips to cure depression. You can consult the Best Astrology Consultant in India Astrologer Amar Sharma who is known to have excellent knowledge regarding health is there to treat your problem. He is a Professional Astrologer in India and provides Top Astrology Services in India. Contact him to lead a happy blissful life once again.